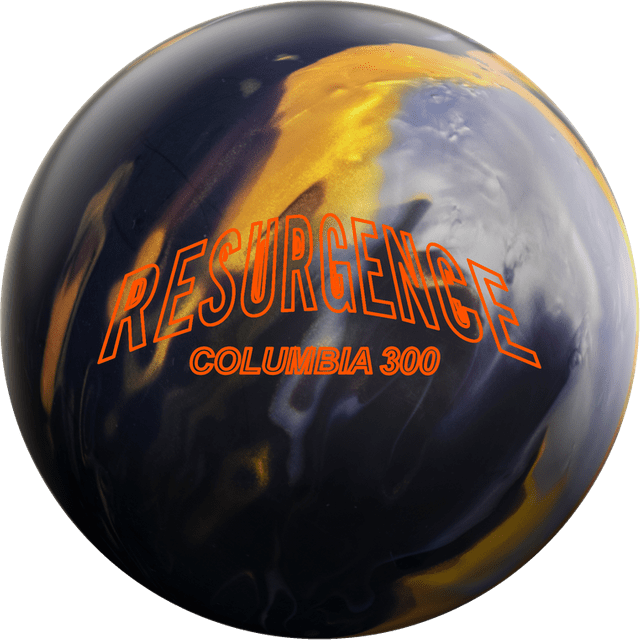 Retired
Cover

Reflex Hybrid

Factory finish

500/2000 Abralon

Color

Black / Gold / Silver

Core (15 lb)

Resurgence

HyperSHOCK

R.G. / Differential / Bias

| | | | |
| --- | --- | --- | --- |
| 16 lb | 2.470 | 0.040 | 0.000 |
| 15 lb | 2.460 | 0.043 | 0.000 |
| 14 lb | 2.500 | 0.038 | 0.000 |
| 13 lb | 2.530 | 0.055 | 0.000 |
| 12 lb | 2.600 | 0.039 | 0.000 |

Release date

August

13

,

2019

Balls with the same cover

This is the only ball in the Bowlidex with the Reflex Hybrid cover.

Balls with the same core

This is the only ball in the Bowlidex with the Resurgence core.

From the manufacturer

Resurgence was Columbia 300's first High-Performance release under the EBI umbrella. This strong symmetric piece soon became a staple in many top bowlers' arsenals around the world.

In an era where retro is more popular than ever, we couldn't pass up the opportunity to bring back the best benchmark ball of all time.

The Resurgence core offers the lowest radius of gyration in the entire Columbia 300 product line. This, combined with the medium flare potential, creates a super strong read of the mid lane with ultimate predictability through the backend of the lane.

Our original Reflex cover created a large amount of friction and was designed to use its energy throughout the entire lane.

The pearl version created a stronger change of direction at the backend, resulting in shocking pin action. Our Reflex Hybrid cover offers the best of both worlds with strong midlane traction and downlane continuation.

HyperSHOCK Technology (patent pending) helps power the ball through the pins by controlling the influence they have on the ball's path through the deck. Columbia 300 balls with HyperSHOCK not only get you to the pocket but drive through like no other on the planet.

Status

Retired. This ball is no longer produced by the manufacturer, but it may still be available at pro shops and online retailers in limited weights.