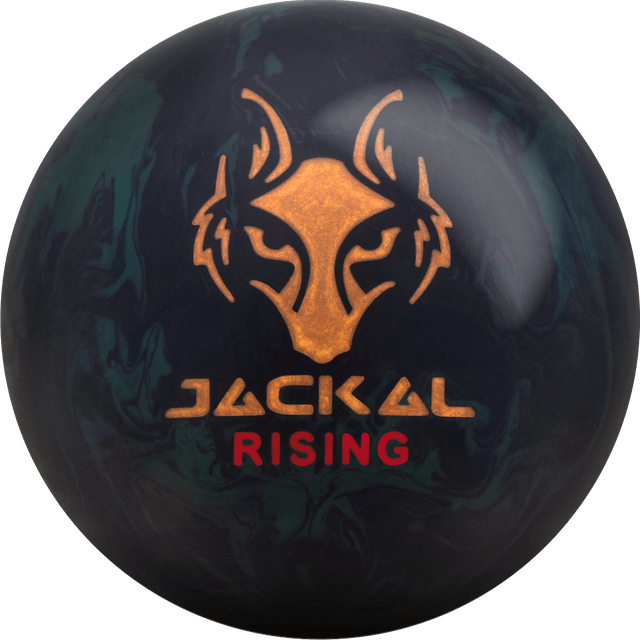 Retired
Cover

Coercion HV2 Solid

Factory finish

2000 Grit LSS

Color

Black / Green

Core (15 lb)

Predator V3

R.G. / Differential / Bias

| | | | |
| --- | --- | --- | --- |
| 16 lb | 2.470 | 0.053 | 0.018 |
| 15 lb | 2.470 | 0.055 | 0.019 |
| 14 lb | 2.500 | 0.052 | 0.018 |

Release date

January

10

,

2018

Balls with the same cover

This is the only ball in the Bowlidex with the Coercion HV2 Solid cover.

Balls with the same core

These balls have the same 15-lb Predator V3 core as the

Jackal Rising

:

From the manufacturer

The Jackal™ is back and stronger than ever before! The Jackal™ Rising is an obvious choice for speed dominant bowlers who are looking for maximum hook potential. Bowlers competing on high volume oil patterns will want the Jackal Rising in their bag. And, because of the smooth motion that this ball delivers, it is also a great option for blending over/under situations.

The new Coercion HV2 (High Volume 2nd Edition) cover creates more friction and has been tuned for the Jackal Rising with a 2000 Grit LSS finish to maximize hook potential. This new cover not only creates traction in the oil, but finishes with impressive power. With more differential, this asymmetric beast will help every bowler cross more boards on heavy oil conditions.

Status

Retired. This ball is no longer produced by the manufacturer, but it may still be available at pro shops and online retailers in limited weights.