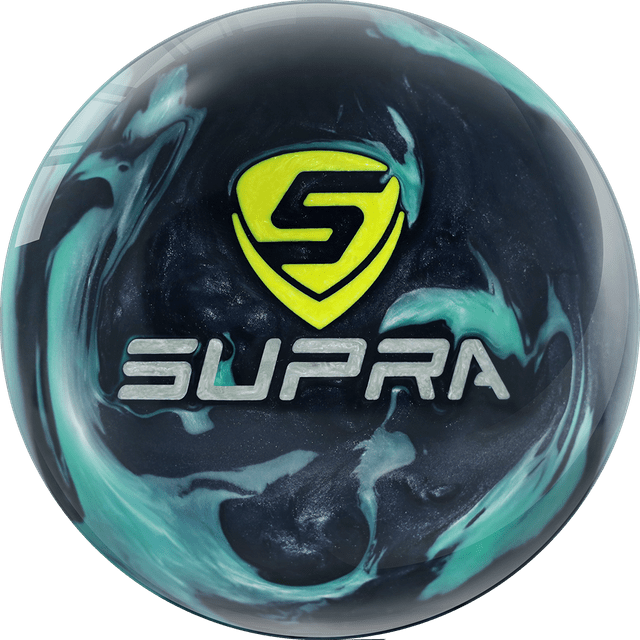 Cover

Propulsion DRS Pearl

Factory finish

5500 Grit LSP

Color

Black / Teal

Core (15 lb)

Quadfire V2

R.G. / Differential / Bias

| | | | |
| --- | --- | --- | --- |
| 16 lb | 2.560 | 0.040 | 0.000 |
| 15 lb | 2.570 | 0.040 | 0.000 |
| 14 lb | 2.590 | 0.040 | 0.000 |
| 13 lb | 2.610 | 0.040 | 0.000 |
| 12 lb | 2.640 | 0.040 | 0.000 |

Release date

May

3

,

2023

Balls with the same cover

This is the only ball in the Bowlidex with the Propulsion DRS Pearl cover.

Balls with the same core

This is the only ball in the Bowlidex with this version of the Quadfire V2 core.

From the manufacturer

The brand new Supra Rally™ is designed with one goal in mind, speed around the corner. This finely tuned, angular pearl is designed to turn on the boosters when it sees friction, allowing you to navigate hairpin turns with precision and dominate challenging environments. When oil conditions get dry or beaten up, the Supra Rally thrives, allowing you to move in to find oil and play steeper angles to the pocket.

New Propulsion DRS Pearl Reactive cover technology modifies the already incredibly fast-response Propulsion cover system for higher friction environments. This new DRS (Drag Reduction System) technology reduces friction to make this cover system cleaner and more angular.

We swapped the engine in the new Supra Rally with the new Quadfire V2 core. This core tweaks the original specs from the High Impulse core found in the Supra and Supra Enzo, lowering the differential to help the ball retain energy through the front of the lane for an explosive backend motion and powerful continuation through the pin deck. Incredibly, every weight Supra Rally from 12#-16# has the same .040 differential!

The Supra Rally comes finished out of the box at a sleek, high gloss 5500 LSP finish. It will be sure to turn heads as fast as it corners! If you're looking for a bowling ball that combines the speed, power, and precision of a high-performance race car, look no further.