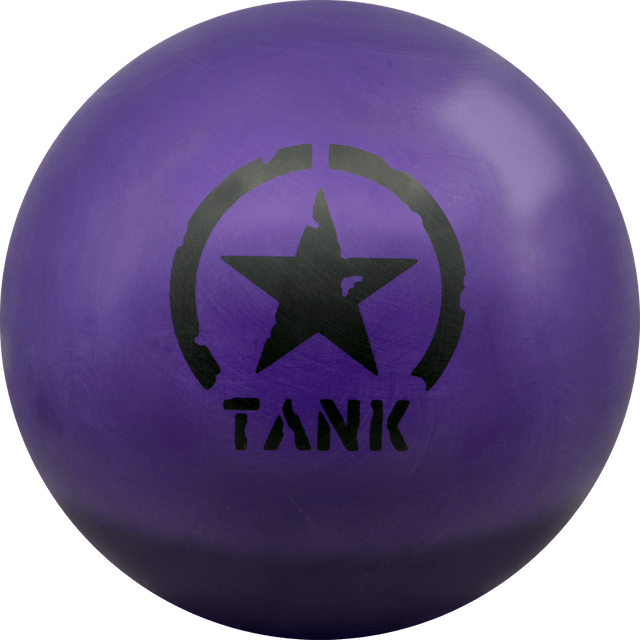 Cover

Purple Solid Urethane

Factory finish

1000 Grit LSS

Color

Purple

Core (15 lb)

Flux

R.G. / Differential / Bias

| | | | |
| --- | --- | --- | --- |
| 16 lb | 2.570 | 0.013 | 0.000 |
| 15 lb | 2.570 | 0.015 | 0.000 |
| 14 lb | 2.570 | 0.018 | 0.000 |

Release date

March

10

,

2021

Balls with the same cover

This is the only ball in the Bowlidex with the Purple Solid Urethane cover.

Balls with the same core

These balls have the same 15-lb Flux core as the

Purple Tank

:

From the manufacturer

One of the longest running MOTIV® product lines, the Tanks are the premiere bowling balls for control on the harshest conditions. The latest addition to this legendary line is the Purple Tank™.

The Tank™ series changed forever with the introduction of Microcell Polymer technology. While Microcell Polymer (MCP) is now recognized as the solution for the ball motion gap between reactive resin and urethane, MCP does not replace urethane completely. With that in mind, MOTIV® has been in pursuit of a truly special urethane cover stock that provides adequate traction on modern lane surfaces conditioned with the high volume, high viscosity oil patterns competitive bowlers see so regularly.

Now, MOTIV® is unveiling the brand new Purple Solid Urethane cover stock. It builds on the technology of Microcell Polymer, but it eliminates the oil absorption that causes MCP covers to shape down lane. This new cover allows the Purple Tank™ to display incredible control along with the aggressive traction seen from previous MCP balls like the Tank™ Blitz. It is ready to dominate when true urethane is needed in battle.

To boost the control factor, the Flux™ core is employed on the Purple Tank™ to lower the track flare potential. Previously used in the Desert Tank™, the Flux™ core is the proven solution for wet/dry conditions when the bowler needs to use shallow angles.