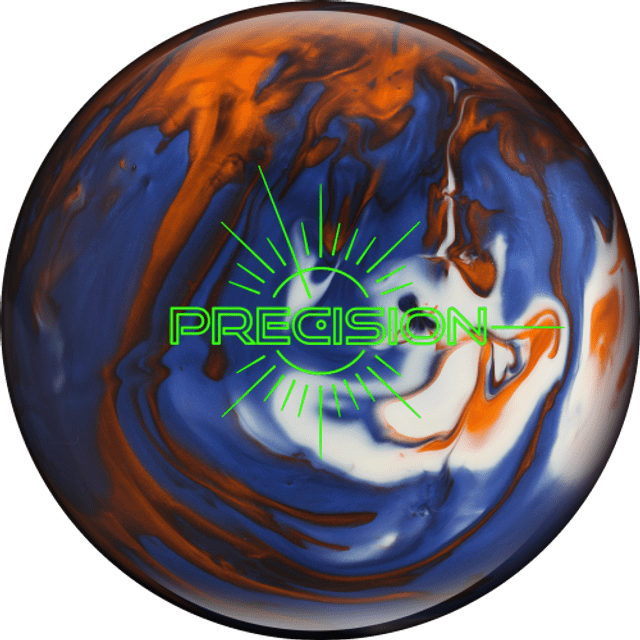 Retired
Cover

Prime Pearl

Factory finish

500/1000 Abralon, Polish

Color

Blue / Orange / White

Core (15 lb)

Precision SD

R.G. / Differential / Bias

| | | | |
| --- | --- | --- | --- |
| 16 lb | 2.500 | 0.047 | 0.020 |
| 15 lb | 2.490 | 0.054 | 0.020 |
| 14 lb | 2.510 | 0.054 | 0.020 |
| 13 lb | 2.550 | 0.047 | 0.000 |
| 12 lb | 2.620 | 0.036 | 0.000 |

Release date

August

14

,

2018

Balls with the same cover

These balls have the same Prime Pearl cover as the

Precision

:

Name
Core (15 lb)
Released
Paradox V

Track

i-Core 2.0

asymmetric

Oct

16

,

2018

Balls with the same core

These balls have the same 15-lb Precision SD core as the

Precision

:

From the manufacturer

At Track, it's all about precision.

When we set out to achieve a certain motion for a ball, we don't stop until it is perfect.

The Precision gives length through the front of the lane with a strong mid-lane read and a booming backend motion.

Perfection is Precision.

The Precision core was designed with the possibility to create both single density and dual density versions and it takes versatility to a whole new level. With these possibilities, the Precision offers the widest variety of RG, Differential, and Intermediate Differential combinations ever assembled into one single design. In this single density version, the low RG combined with high differential and a large mass bias allows the Precision to change direction very quickly downlane.

Track's new Prime coverstock advances the technology started in the original Paradox with the QR series. This new technology creates a more consistent and uniform grip on the lane compared to its predecessor. The Prime cover has already proven itself a winner as it was first used in a hybrid version on the Alias. This new Pearl version allows the Precision to push further down the lane compared to the Alias and give bowlers a stronger change of direction at the breakpoint.

Status

Retired. This ball is no longer produced by the manufacturer, but it may still be available at pro shops and online retailers in limited weights.