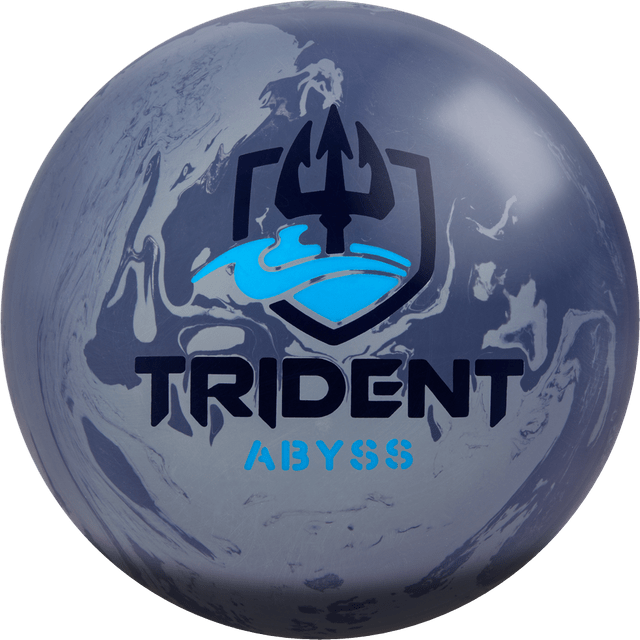 Retired
Cover

Coercion HV3 Solid

Factory finish

2000 Grit LSS

Color

Dark Gray / Light Gray

Core (15 lb)

Turbulent

R.G. / Differential / Bias

| | | | |
| --- | --- | --- | --- |
| 16 lb | 2.490 | 0.051 | 0.016 |
| 15 lb | 2.490 | 0.054 | 0.017 |
| 14 lb | 2.510 | 0.054 | 0.017 |

Release date

October

3

,

2018

Balls with the same cover

These balls have the same Coercion HV3 Solid cover as the

Trident Abyss

:

Name
Core (15 lb)
Released
Alpha Jackal

Motiv

Predator V2

asymmetric

Jan

15

,

2020

Balls with the same core

These balls have the same 15-lb Turbulent core as the

Trident Abyss

:

From the manufacturer

Prepare to conquer the deep with the Trident Abyss. Merging the Turbulent asymmetric core and a modified Coercion cover, this is the strongest ball ever made by MOTIV® and it is built to dominate in a flood of oil. Beneath the surface of the Trident Abyss is the Turbulent weight block. It provides a lower RG, high differential, and strong asymmetry. This combination creates maximum track flare to make the turn in deep oil. The Coercion HV3 (High Volume 3rd Generation) reactive cover on the Trident Abyss has been modified to dig even harder in heavy oil. The 2-tone gray solid shell is tuned with a 2000 Grit LSS finish to provide maximum traction. The Trident Abyss is an obvious fit for speed dominant and low rev bowlers looking for more hook. Competitive bowlers will want to use it to cap off their MOTIV® arsenal with a very strong piece that provides control on heavy oil patterns.

Status

Retired. This ball is no longer produced by the manufacturer, but it may still be available at pro shops and online retailers in limited weights.