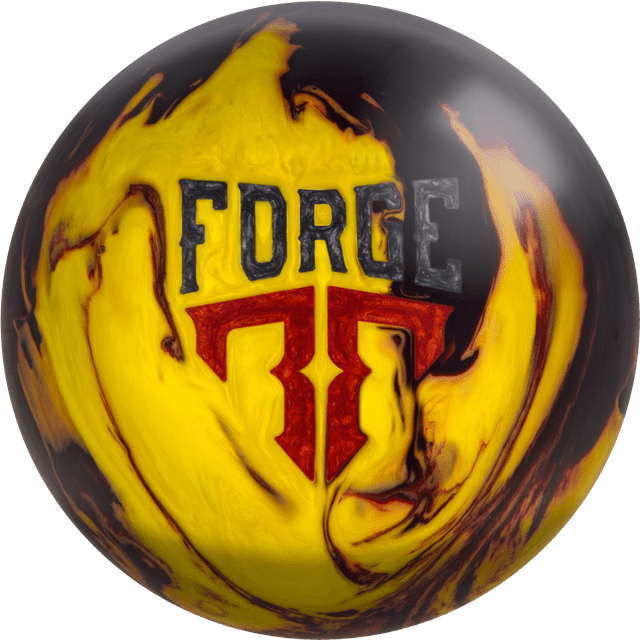 Retired
Cover

Infusion Hybrid

Factory finish

4000 Grit LSS

Color

Dark Red / Yellow

Core (15 lb)

Detonator

R.G. / Differential / Bias

| | | | |
| --- | --- | --- | --- |
| 16 lb | 2.470 | 0.054 | 0.000 |
| 15 lb | 2.470 | 0.055 | 0.000 |
| 14 lb | 2.490 | 0.054 | 0.000 |
| 13 lb | 2.550 | 0.045 | 0.000 |
| 12 lb | 2.620 | 0.032 | 0.000 |

Release date

October

16

,

2019

Balls with the same cover

These balls have the same Infusion Hybrid cover as the

Forge Fire

:

Name
Core (15 lb)
Released
Supra Enzo

Motiv

High Impulse

symmetric

Sep

1

,

2021

Ripcord

Motiv

Oblivion

symmetric

Jul

24

,

2019

Balls with the same core

These balls have the same 15-lb Detonator core as the

Forge Fire

:

From the manufacturer

The new Forge™ Fire brings the heat to the medium-heavy oil Forge™ line. Featuring the new Infusion™ Hybrid Reactive coverstock, the Forge™ Fire has a much faster response to friction than the original Forge™. This eye popping low rg/high differential symmetrical piece is a must have for people looking to stand out and strike!

The Infusion™ coverstock, previously used on the RipCord is an incredibly angular hybrid shell. Bowlers reported creating more angle with the Ripcord™ than any ball previously manufactured by MOTIV® Bowling. Now, we are offering this shell with a much lower radius of gyration and a substantially higher differential using the Detonator™ core. The combination of an angular cover with a fast-spinning, high differential core is a ball that can create angle in high concentrations of oil.

Bowlers who are speed dominant will be able to use the Forge™ Fire to create angle when friction begins to develop. This larger core in the Forge Fire allows speed dominant bowlers to see the shapes that other players have with high rg cores. Rev dominant players who like to create angle will be able to do so with this ball earlier in the block or on higher concentrations of oil than they can normally use fast responding coverstocks due to the added traction from high flare and control of a low RG core. Balanced bowlers can expect the Forge™ Fire to perform best on medium-heavy oil patterns when they need to create angle, but cannot "ball down" into truly skid/flip bowling balls.

Status

Retired. This ball is no longer produced by the manufacturer, but it may still be available at pro shops and online retailers in limited weights.