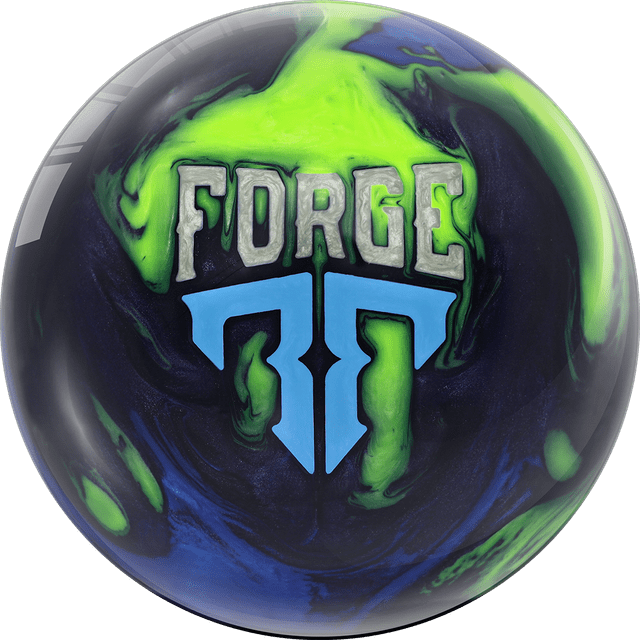 Cover

Propulsion HVP Pearl

Factory finish

5000 Grit LSS

Color

Black / Blue / Electric Green

Core (15 lb)

Detonator

R.G. / Differential / Bias

| | | | |
| --- | --- | --- | --- |
| 16 lb | 2.470 | 0.054 | 0.000 |
| 15 lb | 2.470 | 0.055 | 0.000 |
| 14 lb | 2.490 | 0.054 | 0.000 |
| 13 lb | 2.550 | 0.045 | 0.000 |
| 12 lb | 2.620 | 0.032 | 0.000 |

Release date

October

18

,

2023

Balls with the same cover

This is the only ball in the Bowlidex with the Propulsion HVP Pearl cover.

Balls with the same core

These balls have the same 15-lb Detonator core as the

Nuclear Forge

:

From the manufacturer

WARNING, this new Nuclear Forge is highly reactive! Witness the revolution of bowling dominance as the fiery glow of the Nuclear Forge takes over the lanes. Creating a fusion of the proven Detonator core with new Propulsion HVP coverstock, the Nuclear Forge provides length through the front of the lane with electrifying backend motion. Brace yourself for the arrival of a ball so explosive, it redefines what's possible.

Motiv Bowling's pearl coverstocks are not just a game-changer; they're an absolute force! From Santtu Tahvanainen's mind-blowing World Series of Bowling triumph with the Supra Rally to EJ Tackett's thrilling TV 300 achieved with the ExJ VIP Sigma, Motiv has cemented its authority as the ultimate force in pearl resin mastery.

Following the success of the Propulsion coverstock on the PBA Tour, MOTIV R&D set out to create a Propulsion cover that could handle higher concentrations of oil. The new Propulsion HVP cover on the Nuclear Forge is that cover. This Propulsion High Volume Pearl cover has more traction in oil than Propulsion DRS, but with the same technology at its base. This dynamic pearl coverstock is the pinnacle of MOTIV's expertise!

The Detonator core pulses with energy inside the Nuclear Forge. This highly stable core fuses a fast-spinning, low RG design with high differential strength. This combination provides the incredible control from the low RG, and when the high differential comes into play, it delivers unmatched traction and brute force.