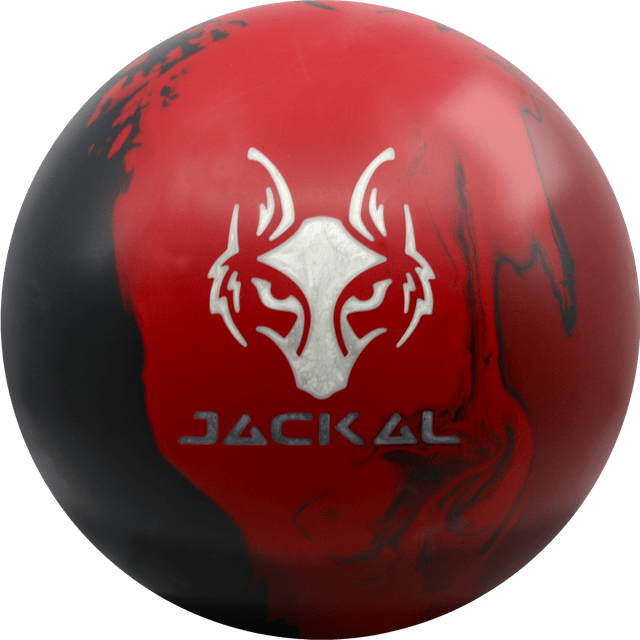 Retired
Cover

Coercion MXC Solid

Factory finish

2000 Grit LSS

Color

Red / Black

Core (15 lb)

Predator V2

R.G. / Differential / Bias

| | | | |
| --- | --- | --- | --- |
| 16 lb | 2.480 | 0.047 | 0.013 |
| 15 lb | 2.470 | 0.054 | 0.015 |
| 14 lb | 2.510 | 0.049 | 0.014 |
| 13 lb | 2.570 | 0.040 | 0.011 |
| 12 lb | 2.640 | 0.030 | 0.010 |

Release date

January

29

,

2021

Balls with the same cover

These balls have the same Coercion MXC Solid cover as the

Jackal Legacy

:

Name
Core (15 lb)
Released
Forge Flare

Motiv

Detonator

symmetric

Dec

4

,

2020

Balls with the same core

These balls have the same 15-lb Predator V2 core as the

Jackal Legacy

:

From the manufacturer

The Jackal™ series from MOTIV® has certainly made a big impact in the bowling industry and its reputation for massive performance continues with the Jackal™ Legacy. This hook-beast is designed to handle the heaviest oil conditions any bowler will encounter.

Utilized often in recent years, the Predator™ V2 has proven to be a versatile, strong, and reliable high-performance core. It is used in the Jackal™ Ghost to provide a fantastic benchmark asymmetrical shape and in the more recent Jackal™ Flash to produce the most angular Jackal™ ever made. It also powered the Alpha Jackal™ used by PBA® professional Wesley Low to roll the first-ever sanctioned 900 series with a MOTIV® ball. And now, it is being merged with Coercion™ MXC Solid Reactive cover stock to create the strongest Jackal™ to roll off the MOTIV® production line.

The introduction of Coercion™ MXC (MaXimum Continuation) Solid Reactive cover stock sent waves through the sport. Without a doubt, this is one of the strongest covers in bowling today and what makes it truly special is not just the unbelievable traction! Until now, bowling balls that provided incredible traction in oil were greatly limited because the energy used up front adversely impacted the ability to continue down lane. Coercion™ MXC is most impressive because it gives the solid Jackal™ Legacy superior traction in oil and strong down lane motion with continuation previously thought impossible.

Out of the box, bowlers can expect the powerful solid Jackal™ Legacy to provide loads of traction in heavy oil, a smooth motion, and a controllable shape that minimizes over/under reaction on wet/dry conditions. Obviously, a ball this strong will be of particular interest to speed dominant bowlers on a variety of conditions.

Status

Retired. This ball is no longer produced by the manufacturer, but it may still be available at pro shops and online retailers in limited weights.