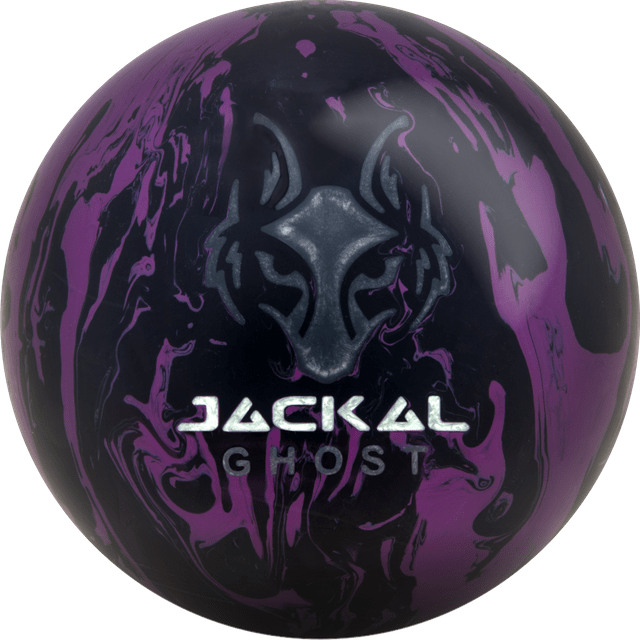 Cover

Coercion HFS Solid

Factory finish

3000 Grit LSS

Color

Black / Purple

Core (15 lb)

Predator V2

R.G. / Differential / Bias

| | | | |
| --- | --- | --- | --- |
| 16 lb | 2.480 | 0.047 | 0.013 |
| 15 lb | 2.470 | 0.054 | 0.015 |
| 14 lb | 2.510 | 0.049 | 0.014 |

Release date

January

18

,

2017

Balls with the same cover

These balls have the same Coercion HFS Solid cover as the

Jackal Ghost

:

Name
Core (15 lb)
Released
Rogue Assassin

Motiv

Sigma

symmetric

Sep

4

,

2019

Forge

Motiv

Detonator

symmetric

Jan

14

,

2019

Balls with the same core

These balls have the same 15-lb Predator V2 core as the

Jackal Ghost

:

From the manufacturer

The Jackal has been resurrected! The new Jackal Ghost is here to reign terror on heavy oil. With paranormal performance, it delivers more total hook potential than any previous Jackal with no loss in continuation. It's scary good! The Predator V2 weight block, first used on the Jackal LE, is now at the core of the Jackal Ghost. Featuring a low RG and loads of differential, this asymmetric design is easy to rev and produces massive track flare.

Combining the physics of the Predator V2 with the chemistry of the new Coercion HFS (High Friction Solid) cover stock, the Jackal Ghost elevates heavy oil performance to a new level. Coercion HFS is the most aggressive cover stock to date on a bowling ball in the Jackal product line. Turned with a 3000 Grit Lss Finish, bowlers will see both excellent mid-lane read and unbelievable continuation.

Obviously the Jackal Ghost will be a go-to ball for bowlers that want to see more hook without sacrificing continuation on higher volumes of oil. It will also be ideal for bowlers that have a low rev rate or higher ball speeds.