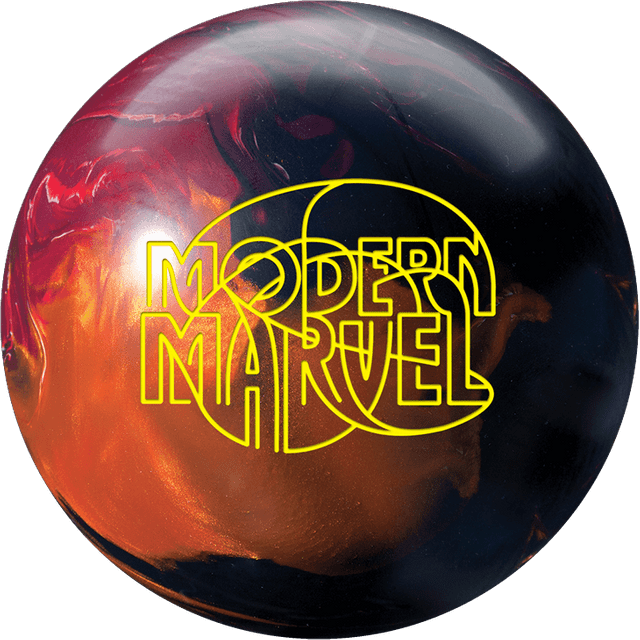 Retired
Cover

R2X Hybrid

Factory finish

4000-grit Abralon

Color

Ale / Black / Red

Core (15 lb)

Centripetal

R.G. / Differential / Bias

| | | | |
| --- | --- | --- | --- |
| 16 lb | 2.480 | 0.052 | 0.000 |
| 15 lb | 2.480 | 0.050 | 0.000 |
| 14 lb | 2.530 | 0.049 | 0.000 |
| 13 lb | 2.590 | 0.045 | 0.000 |
| 12 lb | 2.650 | 0.035 | 0.000 |

Release date

February

7

,

2012

Balls with the same cover

These balls have the same R2X Hybrid cover as the

Modern Marvel

:

Name
Core (15 lb)
Released
Nova

Storm

Ignition

asymmetric

Jan

14

,

2022

Balls with the same core

These balls have the same 15-lb Centripetal core as the

Modern Marvel

:

Name
Cover
Released
Marvel Pearl

Storm

R2X

Pearl

Jul

14

,

2017

Marvel-S

Storm

NRG

Solid

Jul

16

,

2013

!Q

Storm

PFT

Solid

Jul

10

,

2012

Marvel

Storm

R2X

Solid

Jan

10

,

2011

From the manufacturer

The R2X hybrid reactive coverstock handles heavy oil like a champ while the fast-revving Centripetal core works with nearly every layout imaginable. Prepped with a 4000-grit Abralon finish, the Modern Marvel provides optimum traction throughout the entire lane. The Master line features new technology with strong, dynamic core shapes that are sure to help all bowlers looking to 'master' the sport of bowling. Early in 2011, Norm Duke won the U.S. Open with the original Prodigy (the first in this series) while playing the straighter down-and-in line. The Centripetal core gave him a predictable reaction which allowed him to focus solely on his shot making and win his sixth major.

So, as we move forward with technology and discuss the intent of the new Modern Marvel, we are looking for a stronger yet controllable ball motion that will fit a variety of bowlers and lane conditions, and one that yields a consistent motion throughout the entire lane. One of the most popular balls of the 2011 World Series of Bowling, the Marvel Pearl was preferred by Ryan Shafer, Dom Barrett, and many more looking to open up the backends.

The new Modern Marvel will provide more midlane traction as it features a textured R2X hybrid reactive cover. Prepped with 4000-grit Abralon to match the "modern" environment, the Modern Marvel provides an optimum amount of traction throughout the entire lane; just enough glide through the heads without over-skidding and enough backend to verify you are indeed throwing a Storm bowling ball.

The Centripetal core's symmetrical shape provides countless drilling options. So feel free to drop your favorite layout in the Modern Marvel as this shape has quickly become one of the favorites of players around the globe. And if you are looking for something a touch different than what you already have, be sure check out the Storm symmetrical drilling guide as you're sure to find exactly what you need. With this outstanding combination of coverstock and core, you'll quickly see why this new release from Storm is sure to become a true modern marvel.

Status

Retired. This ball is no longer produced by the manufacturer, but it may still be available at pro shops and online retailers in limited weights.